How To Create Daily Routine
You know a quick and balanced daily skincare routine is the best idea.
CONSULTATION
With so many brands, lotions, creams, and tips out there, it's hard to know where to start. Plus, time is of the essence – no one wants to spend hours in the bathroom, for a skincare routine.
Start with a gentle cleanser that is milky or creamy in texture. Avoid gels and foams as they are typically formulated to help control oil and can strip oils from the skin. If the skin has been thoroughly cleaned the night before, and the skin feels dry and flakey, it might be best to cleanse the skin with warm water only and move on to toner and serum
Use a gentle toner that also protects against free radical damage. This will also help balance the pH levels of the skin and allow the skin to further soak up serums and moisturizers.
NEW!
Micro Essence
Skin Activating Treatment Lotion Fresh with Sakura Ferment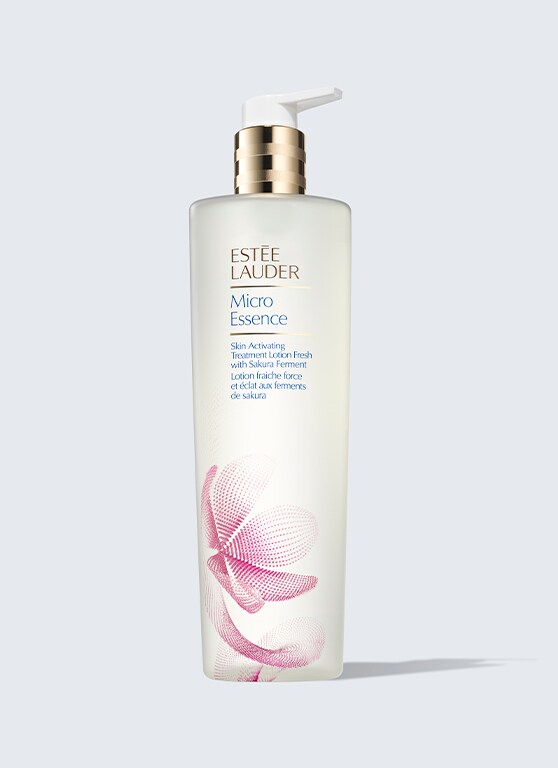 Your skin feels softer and smoother with watertight "essence in lotion" – angelic glow, vibrant, younger and healthier.
Infused with Sakura Ferment, this innovative formula with double-flowered cherry blossoms from Japan and sake lees fermented with cherry yeast creates skin that feels soothed and supple.
NEW!
Synchronized Multi-Recovery Complex
"Serums are essentially just shots of extremely concentrated nutrients, hydration, and antioxidants that really amp up your skin health as soon as you apply them," says Dr. Gohara.
Ideal for:
All skin type
Multiple signs of aging
Visible age prevention
Loss of firmness, tone
Lines and wrinkles
Dryness, dehydration—includes Hyaluronic Acid
Dullness, loss of radiance
Uneven skintone
Anti-oxidants
Apply one dropper onto the palms of the hands and press into the face, neck, and chest, on clean skin before your moisturizer, AM, and PM.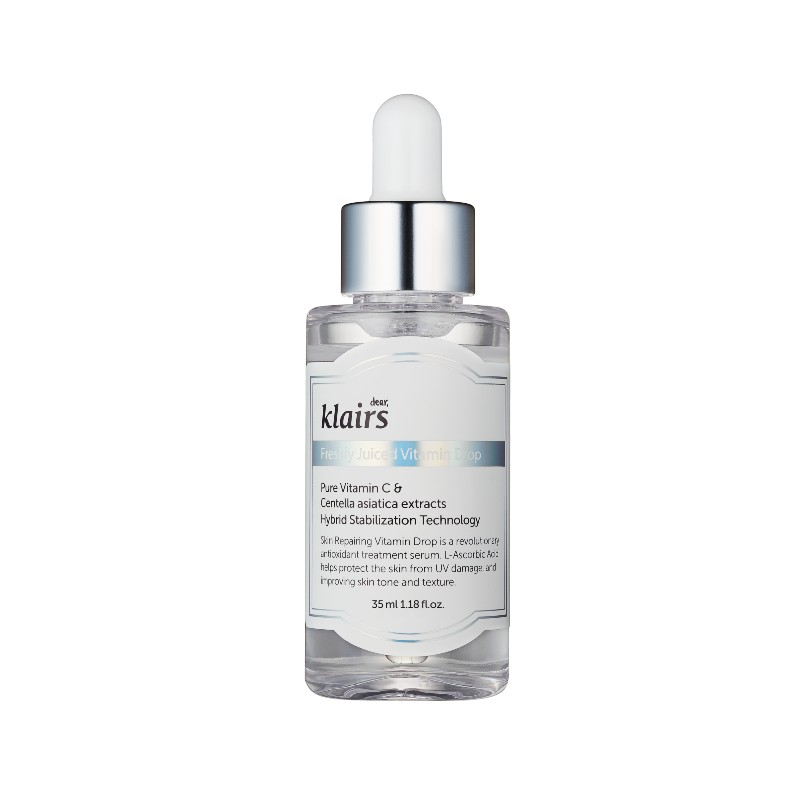 Feel free to layer another serum with Vitamin C to further ward off free radical damage, brighten the skin, and help reduce the appearance of dark spots, fine lines, and wrinkles.
Rich eye cream is recommended to smooth fine lines around the eyes.
Advanced Night Repair Eye Supercharged Complex
Synchronized Recovery
Follow with a moisturizer like:
DayWear
Anti-Oxidant 72H-Hydration Sorbet Creme SPF 15
or  if the skin needs are deeply hydrating lightweight, next-level moisturizer use:
Always follow with a broad-spectrum sunscreen. I recommend an SPF of 30 or higher and applying about 1 tablespoon to the face, neck, and chest. No, it doesn't count if there's SPF in your makeup.
Evening Skincare Routine
Thoroughly remove your makeup with makeup removing wipes or micellar water. Follow with a cleanser to further remove residual makeup as well as dirt and pollutants. Skin that is drier, would enjoy double cleanse as it's gentle and does not use harsh scrubs or ingredients to strip already dehydrated skin
Even dry and dehydrated skin needs exfoliation. Two to three times a week, use a to gently remove dead, dry skin cells.
Revitalizing Supreme+
Global Anti-Aging Instant Refinishing Facial
Follow with a serum. Experience the next generation of our revolutionary formula—the most comprehensive Advanced Night Repair serum ever. Patented until 2033.
Don't forget to apply your eye cream at night. Keep those eyes looking their best.
Use either a hydrating night cream.
At night, it's best to use the heaviest textures as the skin is working on repairing and regenerating cells and the additional moisture helps lock in all of the active ingredients just applied.
Sweet dreams!