Top Skincare Trends in 2022
SKINCARE
Top Skincare Trends in 2022
Ingestible collagen supplements, Probiotic ingredients, skin-tech gadgets, aI skin analysis – the trends coming our way
.
The relationship between diet and skin.
Collagen and its derivatives have become such a mainstay in our daily topical skin care products like collagen creams, serums, and sheet masks. Now thanks to its skin repair and restructuring beauty powers, brands like LQ Collagen have marine collagen in hydrolyzed form (broken down molecule for easy absorption) available in functional daily dose shots and powder supplements to provide noticeable results in as little as 30 days when consumed daily.
Ingestible collagen is bio-identical, meaning our bodies recognize it as its own, as it is already naturally found inside our dermis. Therefore increasing collagen intake for several months can improve skin elasticity, (i.e., wrinkles and roughness) as well as signs of aging.
The wrinkle-reducing effects of collagen supplements have been attributed to their ability to stimulate your body to mimic its own collagen production. Additionally, taking collagen supplements may promote the production of other proteins that help structure your skin, including elastin and fibrillin, which give the skin its bounce and elasticity.
Probiotic ingredients
Live probiotics are strains of good bacteria that keep your digestive system in line. These incredible microorganisms are powerful ingredients to being put to work from the outside in with amazing benefits such as wound and scar healing, skin revitalization, and help with inflammatory ailments like eczema. And if you are worried about fine lines, this key ingredient is ideal for mature skin too.
Brands such as Esse have formulated skincare with probiotics and prebiotics through organic biotechnology to create an environment on the skin that restores the balance of the natural microbial diversity.
Advanced Night Repair Serum
Synchronized Multi-Recovery Complex
The original formula used technology that claimed to support the synchronization of the skin's renewal process, helping it repair at the right time. The new formula maintains these abilities, but the brand has added adansonia digitala seed extract, which it says boosts a signaling molecule that is involved in the skin's repair process, encouraging the production of fresh skin cells. It's the first time that the formula has been able to help increase the production of collagen.
Two of the most interesting inclusions are probiotics, such as Bifida ferment lysate, lactobacillus ferment, and sodium RNA. Probiotics are still a relatively new area of research in skincare, but they are thought to help maintain and restore your skin's natural biome, which can be disrupted by diet, sun damage, and pollution, leading to acne, dryness, sensitivity, and other conditions.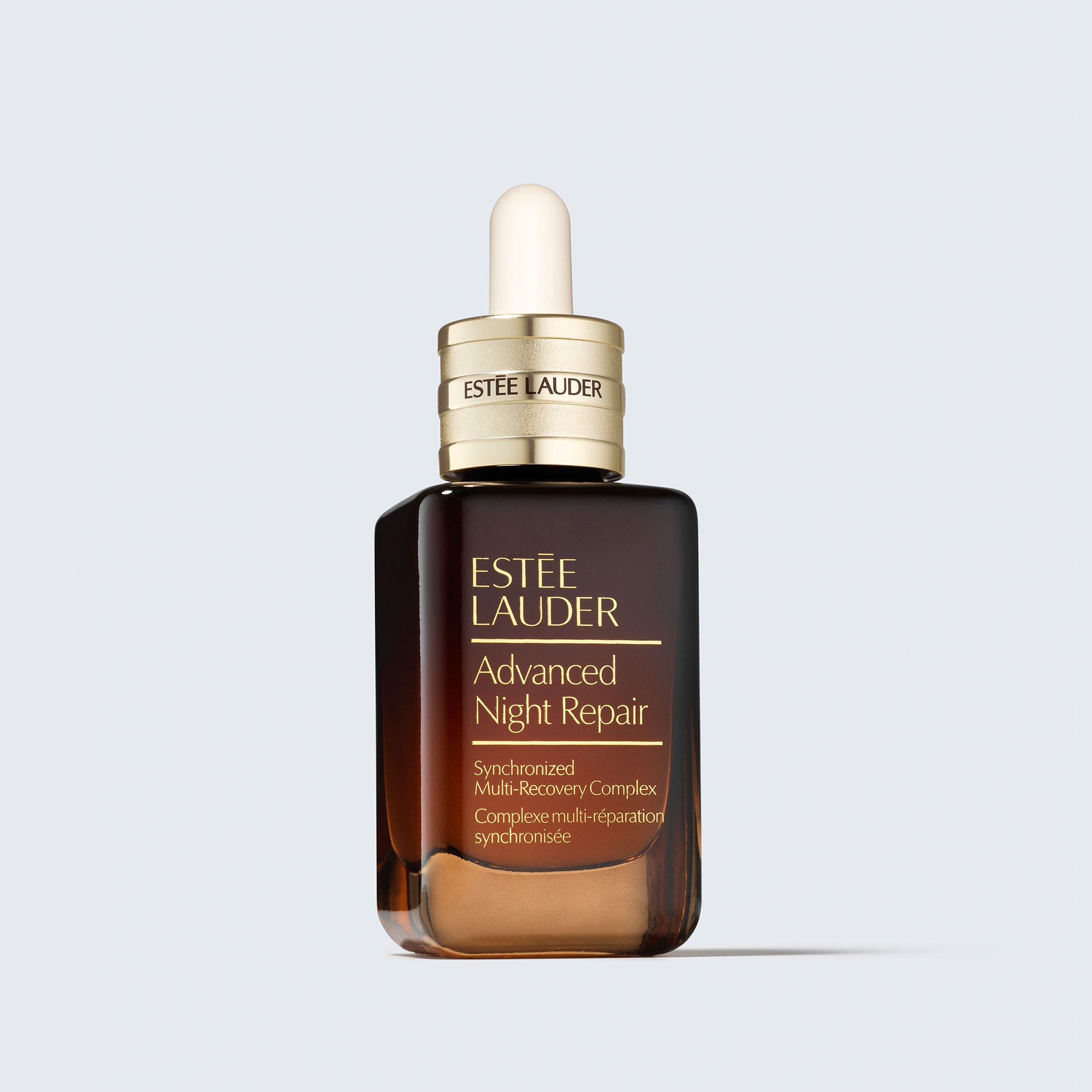 Best Gadget in Facialist Hand
Gadgets have revolutionized almost every aspect of our beauty regimes. Now, there's a clever tool to solve almost any beauty dilemma, from making skincare sink in deeper to helping smooth those bed-head kinks.